A stimulating working
environment
Born in Grenoble in the heart of the Alps, Waga Energy offers a unique working environment that encourages its teams to reach new heights!

 
By working together to develop the green gas sector, the Waga Team is actively helping to combat climate change and reduce the share of fossil fuels in the global energy mix.

 
An Employee Experience survey carried out in 2023 among all employees revealed their

high level

of commitment (84%) and their conviction that Waga Energy's corporate culture and values are a real driver behind its performance.
A committed international company,
with a wide range of professions and

profiles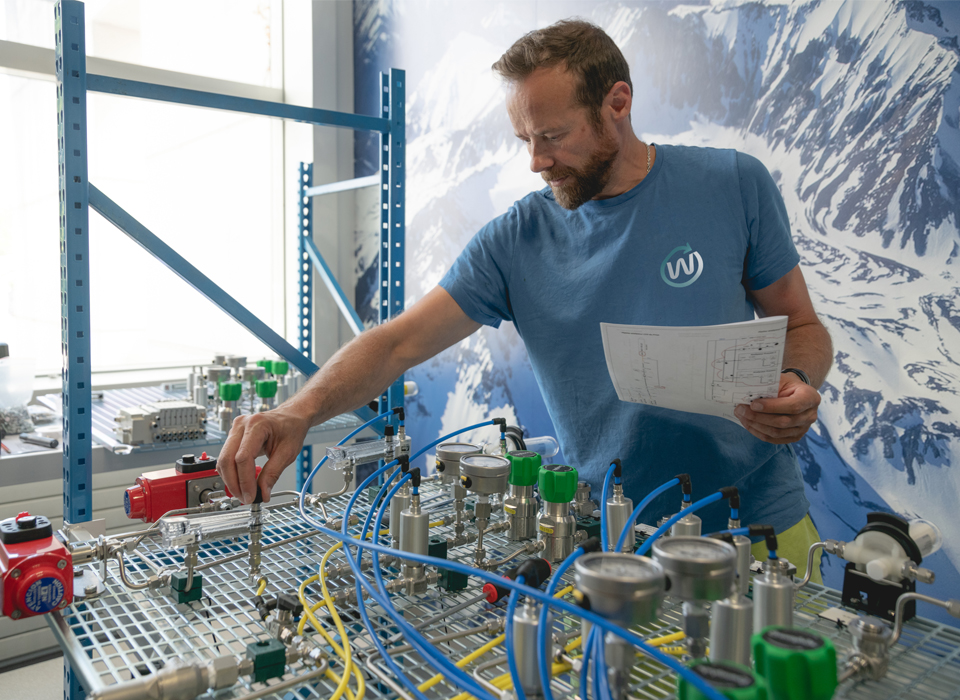 Working at Waga Energy means:
•

Participating in an ambitious project and supporting a company with a firm commitment to preserving the biosphere during its international expansion
•

Being part of a team working in a dynamic, innovative, caring and highly collaborative environment
•
Benefiting
from Waga Energy's focus on well-being at work and a good work‑life balance
•
An
attractive
remuneration
package
•

A tailor-made training programme, opportunities for internal development and skills enhancement throughout your career with Waga Energy
Why not be part of the adventure?
Waga Energy is a fast-growing company offering a wide range of opportunities in Europe and North America: become a player in the energy transition! 
We are recruiting for the jobs of the future and developing advanced expertise that serves the public interest: project managers, engineers, operational technicians, business developers, supply chain specialists, finance and accounting, human resources, marketing and communication, etc.
Our green jobs have a future



This figure could triple by 2030, to 38.2 million jobs.