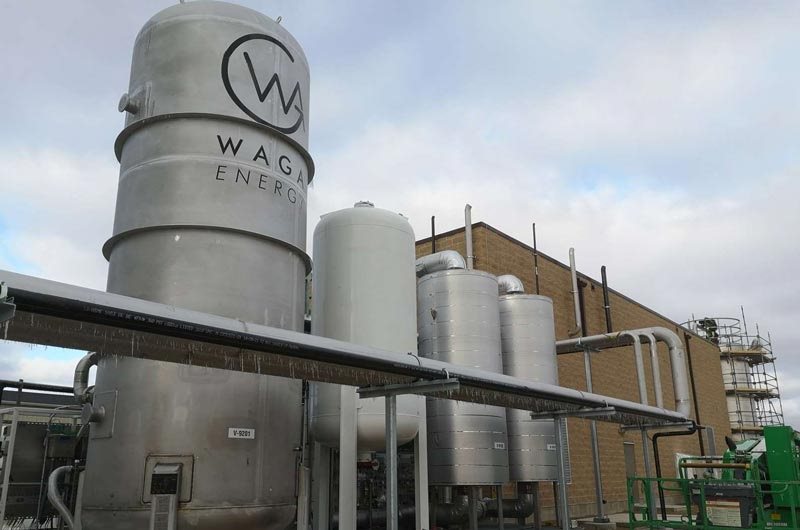 Air Liquide, a world leader in gases, technologies, and services for industry and health, certified its first Waga Energy cryogenic distillation module after acceptance testing was completed in January. Waga Energy supplied the module for Air Liquide's RNG plant at the Mallard Ridge landfill in Delavan, Wisconsin.
Waga Energy's patented cryogenic distillation module separates the methane from the air gases nitrogen and oxygen in landfill gas. At the Mallard Ridge RNG plant, the module is implemented with an Air Liquide membrane filtration system. The plant, now up and running, is already producing RNG—a renewable alternative to fossil-based natural gas—from the landfill gas produced on site and injecting it directly into the local gas grid.
The cryogenic module delivered to Mallard Ridge is the first of three Air Liquide has ordered from Waga Energy for its RNG plants in the US. The other two modules are currently being installed at the Winnebago landfill in Rockford, Illinois, where Air Liquide is building its largest RNG plant in the world to date, with a production capacity of 1,290,000 mmBtu (380 GWh) per year.
"Air Liquide is a global leader in the gas industry, so we are obviously thrilled to have lived up to their expectations. This latest project confirms Air Liquide's continued confidence in Waga Energy and will strengthen the bond that has existed between the two companies since Waga Energy was founded in 2015. Not only is Air Liquide our partner and biggest shareholder, but it is also a constant source of inspiration for us at Waga Energy"
Guénaël Prince CEO of Waga Energy Inc.