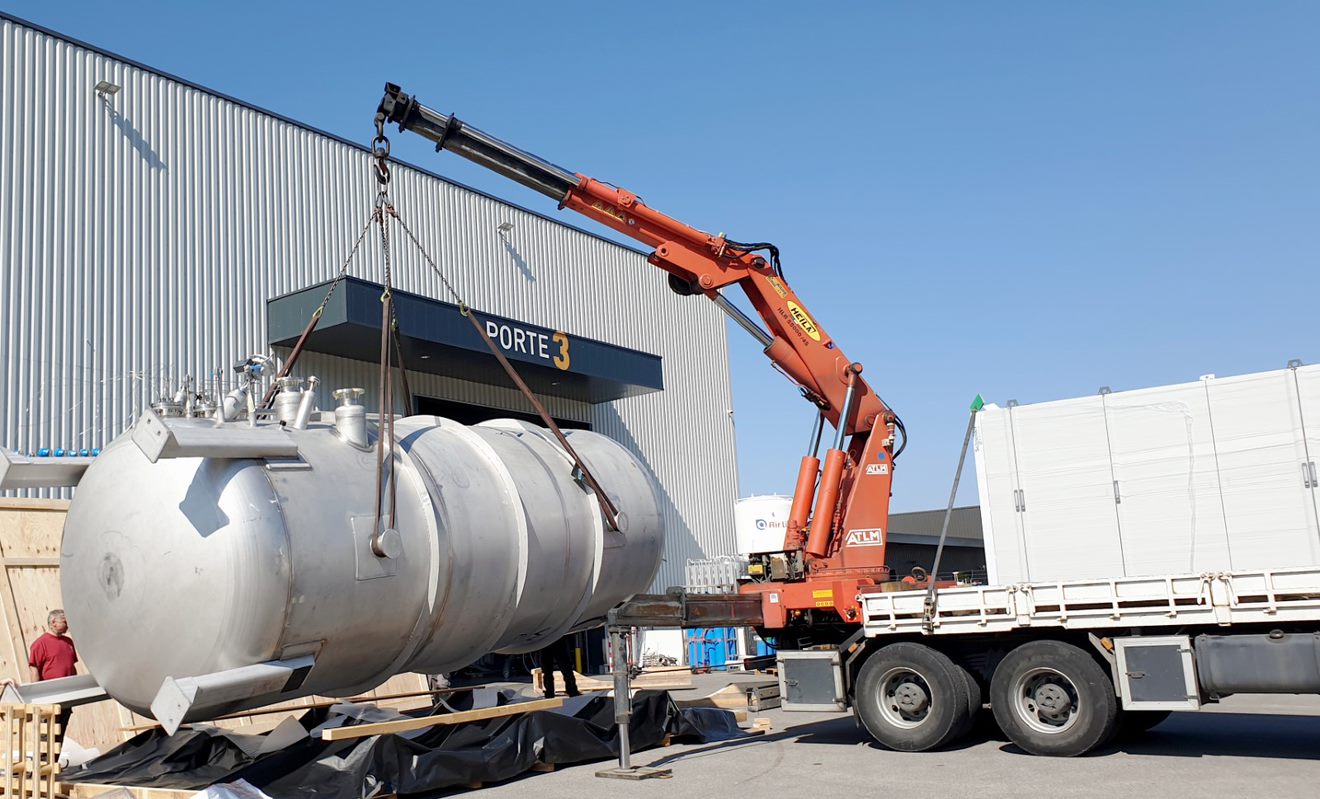 In early April, Waga Energy delivered two cryogenic distillation columns to Air Liquide for a biomethane production unit under construction in the United States. These 8 -tons equipment, called "cold boxes", are used to separate methane from the air gases (oxygen and nitrogen). They are produced in a standardized way by Waga Energy as part of the WAGABOX® units, used to upgrade the landfill gas into biomethane.
At the beginning of April, the two cold boxes, manufactured in the Grenoble area, were shipped by sea to the Winnebago landfill in Rockford, Illinois. There, they will be assembled with several other equipment on skids manufactured by Waga Energy in Canada. The completed cryogenic distillation modules will then be coupled with membrane filtration equipment manufactured by Air Liquide to form a large capacity biomethane production unit (380 GWh/year or 1,300,000 mmBTU).
This is the second cryogenic equipment delivery to the Air Liquide group. A first cryogenic module manufactured by Waga Energy has already been in operation since March 2022 at the Mallard Ridge landfill site in Delevan, Wisconsin (USA).