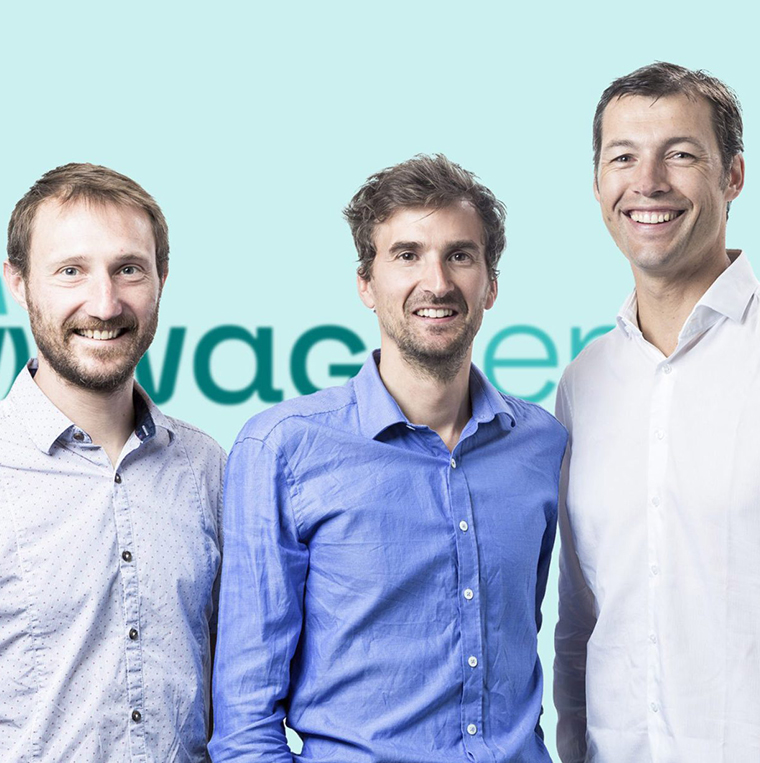 Waga Energy was founded with the deep conviction that it is imperative we preserve the common good and take collective action to create a sustainable future.

 
Our mantra, 'Biomethane for everyone', defines the mission we set ourselves when we created Waga Energy: to work alongside our partners to transform methane emissions from waste into renewable biomethane, to collectively combat global warming and accelerate the global energy transition. 
Convinced that biomethane is an essential pillar of the energy mix of the future, we have been making this clean, local and renewable energy accessible to everyone since 2015. 
The fight against global warming must be complementary to the energy sovereignty of States: by participating in the development of local economies, by massively reducing greenhouse gas emissions and by replacing fossil natural gas. 
Our ambition to develop biomethane production at as many sites as possible symbolises our wish to act now to build a sustainable world where cooperation transcends borders and in which we are committed to a desirable future that respects our planet for future generations." 
Mathieu Lefebvre, Nicolas Paget and Guénaël Prince,
Co-founders of Waga Energy 
CSR at the heart of our project
Our Corporate Social Responsibility (CSR) is much more than just a strategy, it embodies our deep commitment to preserving the common good and shaping a sustainable future. 
By combining cooperation, commitment, mastery and daring, we work alongside our partners to build a positive and inclusive future, thanks to biomethane, a non-polluting, useful and local energy source that is accessible to all. 
The positive impact of our business on the environment and the actions taken as part of our CSR strategy contribute directly to at least nine of the 17 Sustainable Development Goals adopted by the UN in 2015. 
Our Corporate Social Responsibility (CSR) policy takes the form of concrete, virtuous actions in the areas of environmental protection, social relationships and governance, with the aim of anticipating future regulatory reporting and monitoring the actions taken with a view to continuous improvement. 
100% of Waga Energy's business activities are dedicated to replacing fossil fuels with biomethane and combating climate change.
Three cornerstones

that guide our CSR
approach
Waga Energy is also eligible for the green taxonomy for 100% of its sales
The European Union is gradually rolling out a green taxonomy, classifying economic activities according to their climatic, environmental and social impact, in order to direct private investment and public aid towards the most virtuous sectors.
In 2022, Waga Energy scored 81 / 100 in the

EthiFinance

ESG Ratings (the 2021 score was 65 / 100)



Formerly Gaïa Research, EthiFinance ESG Ratings is the benchmark agency for assessing the CSR performance of SMEs listed on European markets (the average score achieved by a benchmark of 25 companies in the same sector is 50/100).
Stéphanie Fayet
CSR Project Manager
Delphine Bristiel
Director of Legal Affairs & Compliance